/// Alclair Audio Spire Six Driver Custom In Ear Monitors: Our Price £900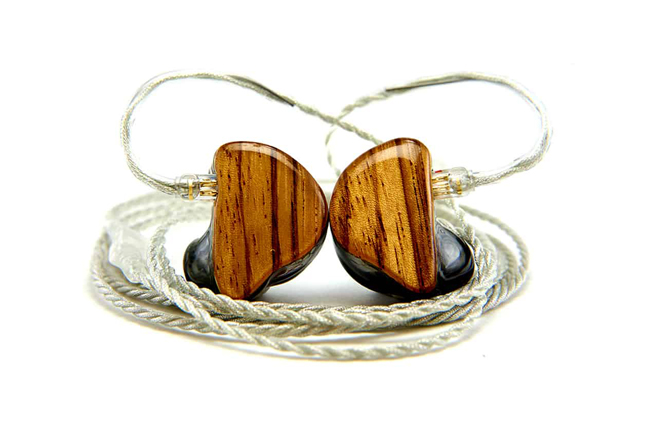 Just like a good instrument has the ability to draw out inspiration and push you beyond your normal capabilities, the Spire six driver will bring out your best in every performance.
The Spire is extremely versatile and sounds amazing on nearly any source. It can be delicate or brutal. Soft and intimate or a wall of sound. The wide sound stage of the Spire six driver and its detail and clarity will inspire nuanced performances. Articulate, punchy lows and a snappy upper end energize the elements of groove. Whether playing first chair viola or standing at the edge of an arena stage, the Spire six driver brings out you at your very best.
With four drivers dedicated to the low end, the Spire has tremendous headroom. It doesn't present as "bass-y" but has plenty of low end when it is needed. This makes it ideal as a drum in-ear monitor, bass monitor, or for listeners who have a wide range of musical tastes.
To step up to the ultimate in-ear monitor, check out the
RevX ten driver
. If you need the same clarity and depth with a bit more balance and easier on the budget, the
RSM quad driver
is a good alternative.
Most performers will find the Spire a perfect fit for their instrument or vocal. It is especially suited for loud stages or musicians who need punchy lows without sacrificing overall balance. An emphasis in the mid-highs let vocals and snare attacks cut through without being brittle. The Spire shines on vocals, keys, guitars, bass, drums and more. Music listeners who like to feel the bass but appreciate depth and clarity will love the very musical sound signature of the Spire six driver monitor.
For the Alclair Audio Spire you will need to have ear impressions, these will need to be made by an audiologist and are not included in the price, ear impressions will cost no more than £60 and once you've placed an order our online order process will guide you through the next steps for anywhere in the UK.

The chart above is an approximation of how this model will sound to the average listener. The bass range is roughly 20-250Hz, midrange is 250Hz – 2kHz, upper midrange is about 2-4kHz and the highs are frequencies above 4kHz.
| | |
| --- | --- |
| /// Impedance: 18 Ohms | |
| /// SPL (1 kHz): 100 dB | |
| /// Drivers: Six Balanced Armature Drivers + 3-Way CrossOver | |
| /// Cable: Detachable Braided | |
| /// Jack Plug: 3.5mm Gold Plated | |
| | |
| --- | --- |
| /// Model: Alclair Audio Spire, Leather Case and Wax Cleaning Tool | |
| /// Quality Checking of Ear Impressions: Yes | |
| /// 3D Scanning & Storing of Ear Impressions: Yes | |
| /// Cost of Shipping Impressions to Manufacturer: Yes | |
| /// Cost of Shipping Completed IEMs from Manufacturer to Us: Yes | |
| /// Taxes, Duty & UK Customs Handling Charges: Yes | |
| /// Bank Fees for International Payment: Yes | |
| /// Cost of Shipping Completed IEMs from Us to You: Yes | |
| /// Warranty: 2 Years | |
| | |
| --- | --- |
| /// Faceplates: Choice of Colours for Both Sides | |
| /// Shells: Choice of Colours for Both Sides | |
| /// Initials: 2 Characters on Shells | |
| /// Cable: Black or Clear, 50" or 64" | |
| /// Cable Socket Type: 2-Pin | |
| /// Logo Choices: Selection of Alclair Audio (if required) | |
| | |
| --- | --- |
| /// Bluetooth Cable: +£150 | |
| /// Custom Artwork (per set): +£50 | |
| /// Glitters (per set): +£25 | |
| /// Pearlescent (per set): +£50 | |
| /// Wood Faceplates (per set): +£50 | |
| /// Peli Case: +£40 | |
| | |
| --- | --- |
| /// Our Office: Place your order and then select Hertfordshire HQ. | |
| /// London: Place your order and then select London. | |
| /// Rest of the UK: Place your order and then select another town or city. | |
| /// Previous Client: Place your order and then select 3D Scans on File. | |
| /// Mobile: London, Hertfordshire, Essex, Cambridgeshire, Bedfordshire, Middlesex and West Suffolk (mobile fees will apply) - Contact us to discuss your requirements. | |
| /// Management, Artists & Sound Engineers: Contact us to discuss your requirements. | |