/// Custom Fit Sleeves for Shure IEMs / Earphones (Full Shell): £150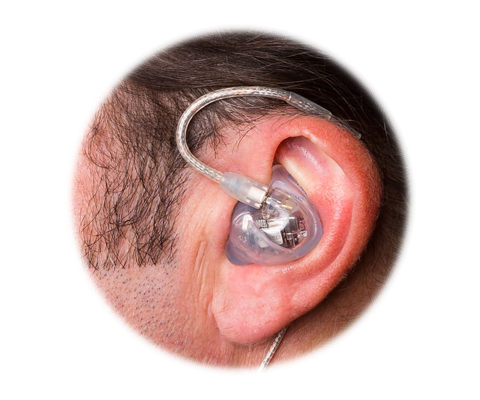 Experience your music on an entirely new level with tailor-made earphone sleeves. Custom Fit Earphone Sleeves are manufactured individually for your ear giving unrivalled comfort, incredible sound isolation and delivering range and clarity that you won't have heard before. You'll hear nuances of your favourite music that you've not previously noticed and you'll be able to listen at comfortable levels, even in noisy environments such as busy city centres or aircraft cabins.
Custom Fit Earphone Sleeves are tailor-made for your ears so you'll get a perfect fit every time. With no aching or fatigue from prolonged usage you may very well forget that you are even wearing them allowing your earphones to produce room-filling sound that will astound you!!!
Custom Fit Earphone Sleeves can be manufactured for the entire range of Shure IEMs improving both the fit and the sound - An airtight seal with your ear is essential for getting the best results from any in-ear earphone and by using our custom sleeves you will make your favourite earphones sound even better, breathing new life into your listening experience...
For the Custom Earphone Sleeves you will need to have ear impressions, these will need to be made by an audiologist and are not included in the price, ear impressions will cost no more than £50.
| | |
| --- | --- |
| /// Shure: SE215, SE315, SE425 & SE535 | |
| /// Westone: Click Here | |
| | |
| --- | --- |
| /// Model: Custom Sleeves (Pair) | |
| /// Quality Checking of Ear Impressions: Yes | |
| /// 3D Scanning & Storing of Ear Impressions: Yes | |
| /// Cost of Shipping Impressions to Manufacturer: Yes | |
| /// Cost of Shipping Custom Sleeves from Manufacturer to You: Yes | |
| | |
| --- | --- |
| /// Mould Type (Shure IEMs): Full Shell (Bowl) | |
| /// Mould Colour: Clear (Frosted) | |
| | |
| --- | --- |
| /// Option 1: As the home of custom in ear monitors in the UK you could visit us at our offices in Hertfordshire and we could make your ear impressions or we can refer you to our partner clinic in London or | |
| /// Option 2: We have a mobile service that covers London, Hertfordshire, Essex, Cambridgeshire, Bedfordshire, Middlesex, West Suffolk (mobile fees will apply) or | |
| /// Option 3: Place your order and we'll put you in touch with your nearest UK audiologist | |