/// Ultimate Ears Replacement Small Carrying Case: £35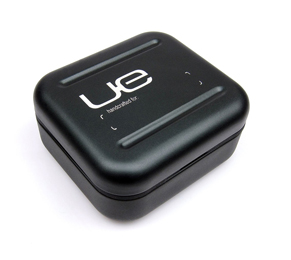 Protect your custom in ear monitors with the Ultimate Ears carrying case - Grab & Go, this rugged road case is perfect for travel.
The internal area is rubber lined, the lid features a cut out for your wax tool (not included). The lid also features an area for laser etching, this is included in the price - Etch your name, nick name, initials, band name, well, whatever you like really!
Dimensions: Depth 3" x Width 3.25" x Height 1.5" (approx.) - To view the inside of this case
click here