/// Comply Soft Wraps Plus for Custom In Ear Monitors: from £3.99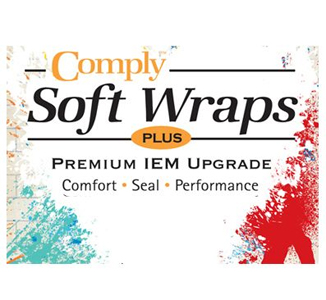 /// Stock Status: Out of Stock
The Comply spirit is a passion for music and the people who want to feel it without interruption.
The patented technology behind Comply foam is unrivaled, combining engineering expertise of the ear canal with innovative memory foam technology to reduce ambient noise, improve sound quality and provide a comfortable stay in-ear fit.
Comply Soft Wraps Plus take your Custom IEMs and kick their fit-to-kill comfort up a few notches. Super-soft memory foam surrounds the canals of your custom IEMs like a velvet glove, creating a stronger seal and helping those bad boys stay exactly where you want 'em, no matter how much you bounce around...