/// 1964 Ears: The New 1964-V6-S (aka V6-Stage)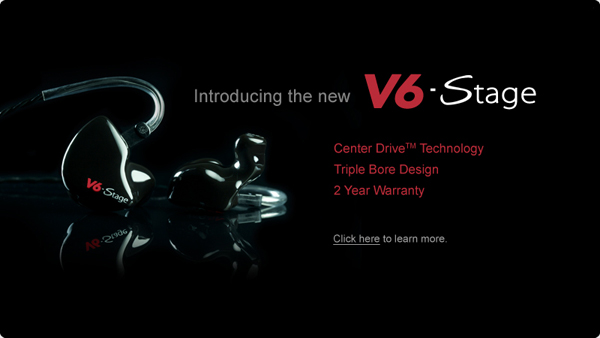 /// Monday 19th August 2013 | Posted by P-dB | New 1964 Ears V6-Stage...
1964 Ears launch their latest 6 driver offering, the 1964-V6-S aka the V6-Stage, featuring Center Drive Technology, 3-Way Crossovers, Triple Bore and a 3D Soundstage. When compared to the 1964-V6 you'll find that the 1964-V6-S features more sub, more lows, more mids but with a slightly reduced high end.
Our demo is in production so we should see that here quite soon, keep an eye on our demo sessions page for more detail on that! To view the 1964-V6-S now, just simply click on the image above.
Until 1st October 2013 we are offering free ear impressions at our offices (or £30 discount when using our mobile services) and an additional £30 off every 1964-V6-S order.
We've got everything covered, so let's talk soon...